Reading time: 10 min
Welcome to our exploration of the exciting world of eCommerce podcasts! In today's digital age, keeping up with the online retail landscape is essential. eCommerce podcasts offer a convenient way to learn from experts and thought leaders while going about your daily routine, whether it's your commute or a morning jog.
eCommerce podcasts are a goldmine of insights, offering a wealth of knowledge, industry trends, and success stories. Whether you're a seasoned entrepreneur or starting your online retail journey, these podcasts about eCommerce are your source for insider tips, real-time updates on eCommerce trends, and firsthand wisdom from accomplished online business owners.
In this article, we'll introduce you to the best eCommerce podcasts 2023 that can inspire your business endeavors. Brace yourself to access a treasure trove of insights and inspiration essential for thriving in the perpetually changing realm of online commerce. Join us as we delve into the top eCommerce podcasts that demand your attention!
What is an eCommerce Podcast?
Before we jump straight into the best eCommerce podcasts, let's quickly wrap up what it is. At their core, eCommerce podcasts are digital audio or video programs that cover various topics and interests within the eСommerce industry. They're similar to traditional radio or television shows but with a modern twist. What sets podcasts about eCommerce apart is their on-demand nature and accessibility. Here's why they've become an indispensable part of digital landscape:
Now, let's examine why eCommerce podcasts are perfect for online merchants.
On-Demand Accessibility: Podcasts about eCommerce allow you to choose what you want to listen to or watch whenever and wherever you want, especially when you're commuting, working out, or driving a car.
Diverse Content: The best eCommerce podcasts span a broad spectrum of subjects. There's something for everyone, from industry news and engaging storytelling to deep dives into niche interests within the eCommerce sphere.
Free Knowledge: Most eCommerce podcasts are available for free, making them an incredibly cost-effective way to access valuable information.
Podcast Marketing Statistics
Let's look at some statistics about podcasts in general to get an idea of how popular they are with people.
51%
of marketers will continue to invest in podcasts.
A substantial 51% of marketers have committed to ongoing investments in podcasts. This figure underscores the enduring appeal and effectiveness of podcast advertising as a marketing channel since it is popular among people.
This statistic highlights the worldwide availability and appeal of on-demand podcasts. This count is forecasted to climb to 504.9 million by 2024, representing a remarkable 51% surge in just three years from the 2020 figure of 332.2 million.
The US captivates the largest global audience. The tally of engaged listeners is predicted to surpass 100 million in 2023.
These platforms have firmly cemented their authority in the industry, serving a broad and varied community of podcast devotees. Now, let's dive into the eCommerce podcasts – that's why you're here, after all!
The 10 Best eCommerce Podcasts You Must Follow in 2023
While many eCommerce podcasts are available online, this article will hone in on the top eCommerce podcasts, ensuring you can dive right into the top selections as soon as you've perused this piece. So, let's delve into the topic.
In a world brimming with eCommerce buzzwords and surface-level strategies, the Future Commerce Podcast breaks through the noise. It's your ticket to a journey beyond mere conversation optimization. This eCommerce podcast delves deep into the ever-evolving realms of direct-to-consumer (DTC), retail, and online commerce, dissecting their impact on the world.
Hosted by the dynamic duo of Phillip Jackson and Brian Lange, each episode unravels the essence of online buying and selling, the dynamic interplay between commerce and media, and how they mold the culture. Beyond the airwaves, you'll find a treasure trove of resources, from weekly essays and blogs to detailed show notes, transcripts, and quarterly market research reports on their website.
Who might benefit from it:
For seasoned entrepreneurs seeking profound insights into eCommerce to secure their company's long-term success, this eCommerce podcast is the perfect choice.
The My Wife Quit Her Job eCommerce podcast is a wealth of entrepreneurial odysseys. Steve Chou delves into the tales of individuals who established flourishing digital ventures. Through enlightening interviews, he unveils some successful precise tactics that paved the path to thriving. This podcast about eCommerce offers practical insights in every episode.
Steve Chou's experience running two seven-figure businesses lends valuable insight to the podcast. He engages in dynamic interviews and solo episodes, exploring topics like Amazon sales, product sourcing, entrepreneurial productivity, tech setup, and strategies for success in areas such as social media, podcasting, YouTube, SEO, blogging, and email marketing. Dive deep into the world of eCommerce and entrepreneurship as Steve leaves no stone unturned in extracting every detail and actionable tip from his guests, empowering you to embark on your entrepreneurial journey.
Who might benefit from it:
Newbies would much appreciate this, perhaps the best eCommerce podcast, as it reveals the foundation needed to kickstart and start growing.
The 2X eCommerce Podcast is your gateway to eCommerce growth, customer acquisition, and improved results, even in today's competitive market. This podcast offers a robust online community and extensive resources for those seeking tangible results.
Hosted by eCommerce expert Kunle Campbell, 2X eCommerce Podcast spotlights business success stories and delves into the strategies that have driven growth for direct-to-consumer companies. Also, this weekly eCommerce podcast aims to provide at least one actionable growth hypothesis or idea in every episode. Explore the eCommerce landscape holistically, encompassing marketing, tech infrastructure, operations, finance, and customer experience to enhance your eCommerce business significantly.
Who might benefit from it:
If you're an entrepreneur or marketer in the retail industry, 2X eCommerce Podcast is a must-listen. Although the language can be full of technical terms, it's a great source of knowledge and experience that everyone can learn from
Embark on a journey guided by Andrew Youderian. He'll adeptly steer you through the complex path of researching, launching, and fostering your online venture. The eCommerceFuel Podcast is your portal to deep-seated wisdom and an enjoyable hint of humor. Distinguished industry authorities share the tactics for transforming your aspirations of 'making money online' into a prosperous online store.
eCommerceFuel Podcast boasts a rich history, delving into a multitude of topics. This podcast has everything from brand-specific insights to industry trends and even the nuances of building a leadership team.
Who might benefit from it:
This is one of the top-rated eCommerce podcasts and is generally suitable for everyone. You will find a topic of interest from a wide range of content.
This eCommerce business podcast offers a ringside view as Eric Bandholz engages with entrepreneurs and executives deeply immersed in the world of online commerce. Together, they unveil the vital elements of initiating, expanding, and nurturing an online enterprise. Subjects span from conquering the realm of Amazon to mastering influencer marketing, exploring groundbreaking list-building tools, and much more.
Who might benefit from it:
This is the best eCommerce podcast for those who seek knowledge about everything in online commerce.
eCommerce Influence podcast is a conversion-focused eCommerce hub with a potent podcast at its core. Blending business profiles with the latest industry insights and strategic wisdom it's your gateway to a wealth of knowledge. Powered by Brand Growth Experts, the masterminds behind rapid-growth eCommerce stores like MVMT and Pura Vida, this podcast eCommerce is a treasure trove of strategies and quick wins. Explore a spectrum of categories, from productivity, content marketing, SEO, and hiring to the gems of Facebook ads, influencer marketing, and email marketing with Austin Brawner. It's a marketer's dream cocktail of insights and inspiration.
Who might benefit from it:
This eCommerce marketing podcast caters to both marketers in the eCommerce field and online store proprietors, making it suitable for newcomers and seasoned professionals alike. Additionally, the eCommerce Influence podcast proves valuable to those with niche interests who seek a convenient means of accessing pertinent content.
Get acquainted with Steve Hutt, the visionary driving the eCommerce Fastlane podcast, your ultimate source for marketing expertise. He tackles different topics each week, from Shopify apps to advertising platforms.
Who might benefit from it:
This eCommerce podcast for beginners is perfect for new Shopify business owners, DTC founders, budding D2C brand creators, or marketers.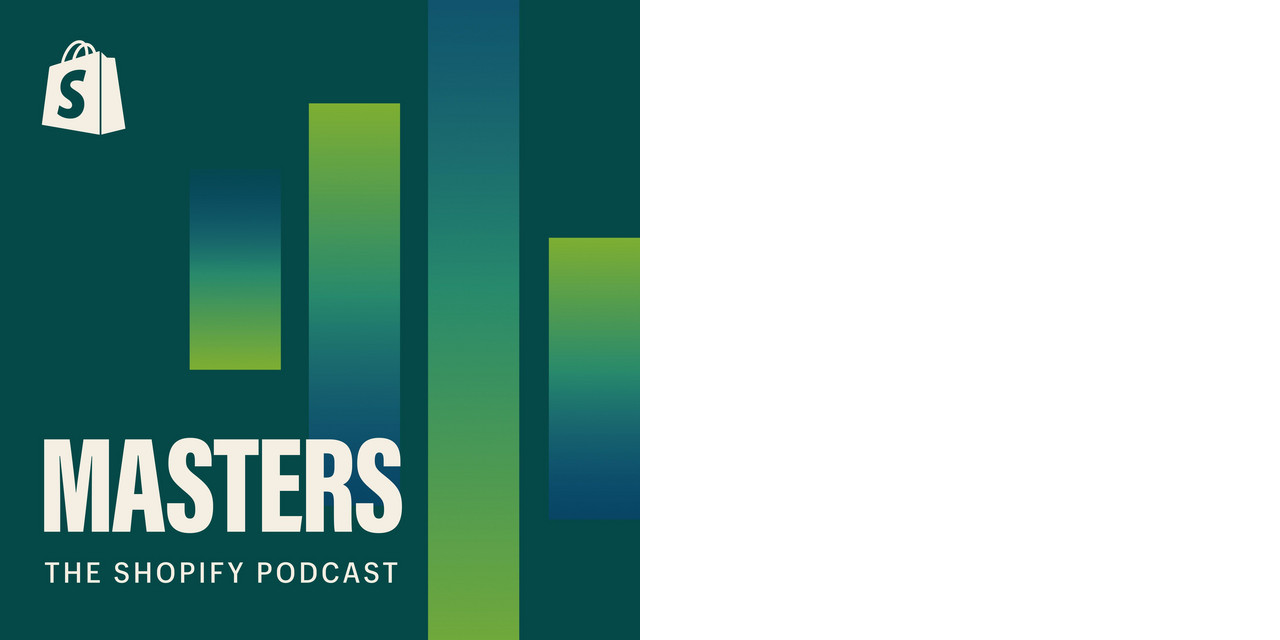 This eCommerce podcast serves as your comprehensive resource for the inner workings of the eCommerce world. Weekly, two hosts engage with entrepreneurs who divulge their experiences managing prosperous online stores. They unravel the mysteries behind crafting online ads that yield results, fine-tuning your store for enhanced sales, and the process of identifying the ideal supplier among a treasure trove of priceless insights.
Who might benefit from it:
Whether you're at the beginning of your eCommerce journey, amid growth, or scaling your online venture, this podcast is one of the best podcasts for eCommerce.
eCommerce Lifestyle podcast is your portal to a world of eCommerce knowledge. This eCommerce podcast offers specialized courses covering the intricacies of eCommerce, from dropshipping to a spectrum of marketing methods. But it doesn't stop there; it's also a podcast that delves deep into the world of online store success. Regular updates keep you in the loop with current events and the ever-evolving eCommerce landscape.
Who might benefit from it:
This eCommerce podcast offers valuable insights for both seasoned eCommerce entrepreneurs aiming to boost their revenue, streamline operations, and establish themselves as niche authorities, as well as newcomers venturing into the world of online commerce.
Led by Brett Curry, the eCommerce Evolution podcast functions as your mentor in the realm of online commerce. In every episode, Curry engages in enlightening conversations with merchants, vendors, and industry experts, delivering insights across all aspects of the eCommerce market. The subjects explored encompass the entirety of the eCommerce landscape, providing valuable knowledge on sales and marketing best practices.
Who might benefit from this:
Those seeking insights to supercharge your landing pages, enhance the conversion rates of your Google and YouTube ads, explore the role of AI in eCommerce, or make informed growth decisions look no further; it's an excellent eCommerce podcast.
DTC POD is your eCommerce podcast, covering a broad range of topics from launching eCommerce stores to optimizing D2C brands. Tune in to conversations with founders, marketers, and industry experts as they explore everything, from brand building to social media strategies, influencer marketing to website conversion tactics, and more.
Who might benefit from this:
This eCommerce podcast is a valuable resource for marketers and eCommerce professionals in DTC and CPG brands, as well as for influencers. If you're intrigued by the stories behind popular consumer brands, you'll find a wealth of insights here.
Honest eCommerce podcast is a fantastic podcast for candid interviews with successful merchants, savvy marketers in the eCommerce industry, agency leaders, and experts from eCommerce-adjacent software niches. This eCommerce podcast delivers accurate, actionable advice to help business owners boost their sales and expand their online presence.
Who might benefit from this:
This podcast is the best eCommerce podcast for online store owners of any experience, marketers, and anyone interested in eCommerce to gain insights and learn something new about eCommerce.
The Nerd Marketing eCommerce podcast is tailored to foster and grow online businesses. Created by executives, this podcast offers a wealth of insights. Hosted by Drew Sanocki and Michael Epstein, seasoned eCommerce experts with two decades of experience, you can expect lucid, data-supported, and practical strategies.
Who might benefit from this:
The Nerd Marketing eCommerce podcast caters to a broad audience, spanning from novices to seasoned professionals. This eCommerce podcast is a suitable option for individuals interested in eCommerce and lighter subjects, presented from a credible source.
The eCommerce Paradise High-Ticket Dropshipping Podcast serves as your guiding light in the realm of dropshipping. This effective eCommerce podcast is uniquely specialized, narrowing down on a specific sector of the market. Nevertheless, its insights can prove invaluable for those immersed in this field.
Who might benefit from this:
This eCommerce and dropshipping podcast is for those who are into dropshipping, whether beginners or veterans; anyone can take something valuable out of this podcast.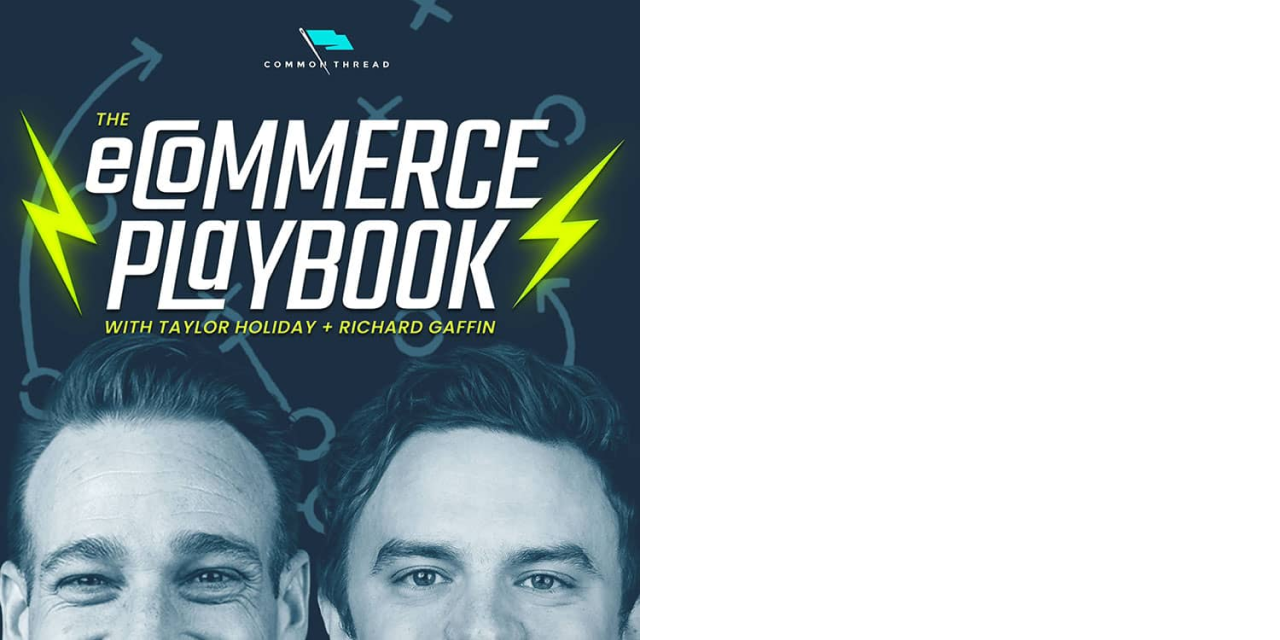 The eCommerce Playbook podcast is your source of valuable insights from Taylor Holiday and Richard Gaffin, who draw from the success of CTC's DTC businesses. Whether you're navigating the major industry trends or aiming to revitalize your business with innovative approaches, they are here to help you tackle the complexities of growing and sustaining an eCommerce venture.
Who might benefit from this:
If you're searching for data-driven, rigorously answered tough questions, eCommerce Playbook podcast is your compass. Also, eCommerce business owners, strategists, and marketers may find something valuable in this podcast.
Wrapping Up
eCommerce is a dynamic field where staying informed and adaptable is key. eCommerce podcasts offer valuable insights and real-world experiences, whether you're an experienced entrepreneur or just starting. Stay on top of industry trends and apply what you've learned to succeed in eСommerce.
So, have you found your favorite one out of all the best eCommerce podcasts yet? Add them to your playlist and enjoy the journey to eCommerce excellence.
Happy listening and success!